New Patients at Healing Touch Chiropractic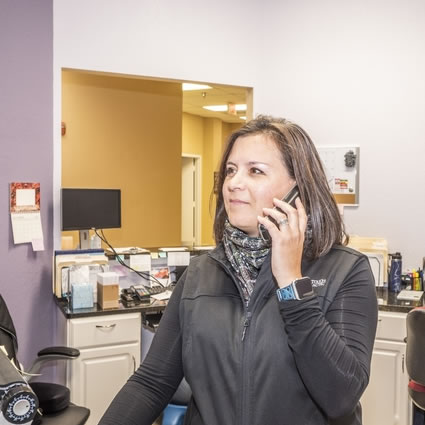 Welcome to Healing Touch Chiropractic! We're here to help you get better and achieve your health goals. Our onboarding process takes place over two visits. Registration forms can be completed online, or emailed to you. Please complete prior to your visit. If you require assistance with your form, please come in 15 minutes before your appointment.
We ask that you wear loose fitting clothing to assist with the testing process.
ONLINE FORMS »

The Initial Consultation
Dr. Jeremy Cayer believes in communicating with his patients, starting with the first visit. During your time with Dr. Jeremy, he explains everything as it happens. This step-by-step process ensures you know and understand what he's doing, why he's doing it, and how it will help you. Please allot one hour for this visit.
He takes a detailed health history, delving into any behaviors that might affect your issue. Next, you'll receive an in-depth physical examination, which includes palpatory, neurological and orthopedic tests, X-rays, and more. He'll review all your results to create a care plan that addresses your unique situation.
The Second Visit
When you return, Dr. Jeremy will present your report of findings. He'll go over your test results and X-rays, explain what he found, and how this has affected your body. He'll answer any questions you may have about the results, making sure you're clear on all points.
Once the diagnosis has been explained, Dr. Jeremy will review your treatment plan, outlining what needs to be done, how long it should take, frequency of care, and how much it will cost. If you choose to continue with care, you'll receive your first adjustment today.
Financials
Congratulations on your decision to proceed with your care plan. A friendly staff member will discuss our financial policy with you. Our prices are comparable to the area; extremity adjustment is extra.
Future appointments, based on your plan, are scheduled out at this time as well.
We're Glad You're Here!
We're glad you made the decision to choose better health naturally. Contact us to book an appointment today.
CONTACT US

New Patients at Healing Touch Chiropractic | (301) 328-4929